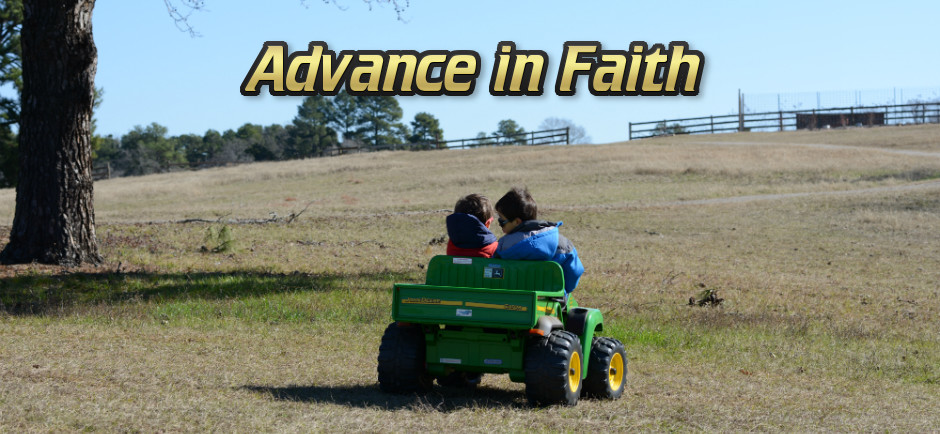 Obedience is Better than Sacrifice
•  1 Samuel 15:22.  Does the Lord delight in burnt offerings and sacrifices as much as in obeying the Lord? To obey is better than sacrifice, and to heed is better than the fat of rams.
We don't have to know where we're going to obey.  We may not always see the end from the beginning.  Sometimes, we have to take a first step before finding out what happens next.
•  Hebrews 11:8.  By faith Abraham, when called to go to a place he would later receive as his inheritance, obeyed and went, even though he did not know where he was going.
Not knowing didn't stop Paul.  He went looking.
•  Acts 16:6-10. Paul and his companions traveled throughout the region of Phrygia and Galatia, having been kept by the Holy Spirit from preaching the word in the province of Asia. When they came to the border of Mysia, they tried to enter Bithynia, but the Spirit of Jesus would not allow them to.  So they passed by Mysia and went down to Troas.  During the night Paul had a vision of a man of Macedonia standing and begging him, "Come over to Macedonia and help us."  After Paul had seen the vision, we got ready at once to leave for Macedonia, concluding that God had called us to preach the gospel to them.
Therefore, we advance in faith.  It's to our credit to overcome adversity in faith.  Take the first step.
Wait or Walk?
Sometimes we need to step out boldly in obedience, but other times we need to wait.  I suggest working while we wait.  Proverbs 10:4 (A slack hand causes poverty, but the hand of the diligent makes rich).
God's ways are higher than ours, and His plans for serving Him are beyond anything we can do on our own.
•  Isaiah 55:8-9.  For my thoughts are not your thoughts, neither are your ways my ways, declares the Lord.  For as the heavens are higher than the earth, so are my ways higher than your ways and my thoughts than your thoughts.
•  John 15:5.  I am the vine; you are the branches. Whoever abides in me and I in him, he it is that bears much fruit, for apart from me you can do nothing.
To serve Him, we often need to wait on God for our instructions.  I've heard of stories where people served God their own way for years before finding out God wanted them to do something else.  God does give direction if we wait for Him.  (See Waiting on the Lord).  For example, the Antioch church fasted and prayed before the Spirit told them to send out Paul and Silas.  Acts 13:1-3.  The disciples labored to fish in vain before Jesus told them to let their nets down on the other side of the boat.  John 21:4-9.  Martha worked to take care of guests only to have Jesus tell her it would be better to stop and listen.  Luke 10:38-42.  If we are taking time to wait on God, we should be receiving dreams and direction.
On the other hand, we already have a number of commands from Christ, with full authority to carry them out, if we're willing to be obedient.  For example, we are already sent to preach the Gospel and baptize (Matthew 28:16-20), to free the oppressed and feed the hungry (Isaiah 58:6), and even to cast out devils and heal the sick (Mark 16:17-18).  We don't need to ask permission to do good in Jesus' name.
Understanding the principle of Sowing and Reaping, we can step out and sow, even while we wait for God to do something else.
•  Matthew 6:33. But seek first the kingdom of God and his righteousness, and all these things will be added to you.
A lot of times, it's actually God waiting on us.  (See Isaiah 30:15-18).  This can happen when God gives us a promise, but we haven't done our part to activate it or step into it.  We need to be diligent.  Sowing into that promise can help activate it.  (For example, Neville Johnson testifies about cancelling a church service and asking the people to go minister and pray in the community.  Then they came back to seek their own needs and were richly blessed.)  And we can give birth to new things by praying in travail. (See Prayer & Travail).
Advance at the Right Time
We must take opportunities when they are available, and go through doors when they are open.  Otherwise, the opportunity can be missed and lost forever.  There can be serious consequences for disobedience, including judgment.
•  The Israelites, whom God delivered from Egypt, failed to advance into the Promised Land when they were told to go.  Numbers 14:1-38.  Later, they tried to go and could not.  Numbers 14:39-45.  That generation all died in the desert except for Joshua and Caleb, who had been willing to go.  Numbers 14:20-38.
•  Jesus told the Parable of the Ten Virgins, in which five virgins missed the marriage feast because they weren't ready at the right time, and when they were ready, it was too late.  Matthew 25:1-13.
Therefore, don't wait if you are called to do something, whether to come down in a church service or to pray for someone.
The issue of timing brings up an important point:
•  Revelation 3:20. Behold, I stand at the door and knock.  If anyone hears my voice and opens the door, I will come in to him and eat with him, and he with me.
This happens a lot more than we realize.  We have a sudden urge to pray or to praise God.  A worship song plays in our head.  It sounds like someone called our name when we were sleeping, but no one is there.  Most of us let the moment pass.  But this could be Jesus knocking at the door of our hearts.  We should recognize these times, and open the door to Him.  Simply stop what you're doing and fellowship with Jesus.   He may even knock at an inconvenient time, to know what is in our heart.  (credit to Neville Johnson, who I first heard preach on this.)  See also Waiting on the Lord and Luke 12:35-37.
On the other hand, we may be shown things for the future.  Habakkuk 2:3 (For still the vision awaits its appointed time; it hastens to the end—it will not lie. If it seems slow, wait for it; it will surely come; it will not delay.)  Dreams or visions can have a sense of immediacy, even when they are for the future.  At the very least, seek the Lord, and find motivation to train your discernment through constant practice (Hebrews 5:14), to study (2 Timothy 2:15), to grow in wisdom (Proverbs 1:20-23), and to draw closer to the Lord (2 Corinthians 3:18).  We have entered into a new season.  The wise will redeem their time, because the days are evil.  Ephesians 5:15-17.
Next, Better Teaching, Part 1: Scripture Based Speaking
…
Erik
July 2013