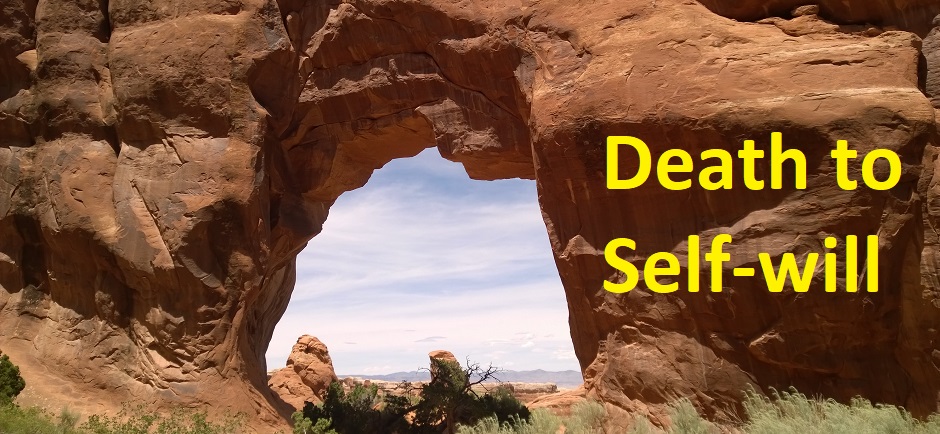 Mastering Desire involves changing your will into God's will – It's also described as death to self-will or selfishness.  From another perspective, it is not following our own do-it-yourself soulish path, but letting go and following the Spirit.  It's an aspect of the mystery Paul spoke of: "I have been crucified with Christ and I no longer live, but Christ lives in me." Galatians 2:20.  Similarly, Jesus taught, "Whoever wants to be my disciple must deny themselves and take up their cross daily and follow me. For whoever wants to save their life [soul] will lose it, but whoever loses their life [soul] for me will save it."  Luke 9:23-24.
I saw it like this in a dream:  I was talking to people who mentioned death to self.  I told them that I died years ago, and all the best people have.  Then I saw myself in a hotel room with a floor of hardened dirt.  My tears from all the traumas over all the years fell onto floor, and watered it, until the soil was soft and damp and aerated – rich and black – like farming soil.
The dream symbols are from Bible stories:  Making Christ your Lord and getting baptized is being buried and resurrected in him through the water.  Romans 6:4.  In that sense, it has already taken place.  Then there are the traumas of life – terrible and often unjustified – but which can soften our hearts.  The traumas last for a season (like staying in a hotel).  But if you can learn empathy, then the soil of your heart is ready to receive the seed of God's word and bear fruit for his Kingdom.  Matthew 13 (parable of the sower).
When I was younger, I was full of ambition, and I achieved a great deal.  But then a time came when God removed his protection from me, and after that, sent me into the mission's field and set me aside for a season to learn about Him.  We spent all we had.  I paid a heavy price for knowledge of God.
Churches often teach the gift of God is free, but they fail to look beyond salvation.  Joining the God-head costs everything.  Matthew 13:44-46 (Pearl of Great Price); Luke 14:25-35 (those of you who do not give up everything you have cannot be my disciples); Luke 9:62 (No one who puts a hand to the plow and looks back is fit for service in the kingdom of God).  God shows it to me like a marriage – a wife cannot entertain other men and stay married.  If you join yourself to God, He must be your first desire.
We're also called to lift up others, like a father should a son.  This is death to self, placing others first.  Looking back, we always helped others when we were able.  But having been poor, I feel their needs much greater.  I've seen many rich people in my practice.  I don't know many nice ones, perhaps none who put others first.  (Philanthropy is usually a trade of money for recognition).  God gives us different kinds of gifts, meant to be used cooperatively for the benefit of all.  Romans 12:3-8.  "Anyone who wants to be first must be the very last, and the servant of all."  Mark 9:35.  Christians working could be very powerful, but it would take death-to-self from leadership.
Death-to-self isn't as hard as it sounds.  We don't really give up who we are.  Rather, nearness to the Lord changes our desires.  Jesus cleanses us from sin and delivers us.  We become the person he designed us to be, unburdened by things that hold us captive.  The good news is freedom and life, not mere forgiveness.  Our desires change to righteous things.  So although I ask Jesus to reign on the throne of my heart, I am in Jesus on that throne.
–Originally published on Blog, July 4, 2017
* The pic is from Arches National Park in Moab, Utah