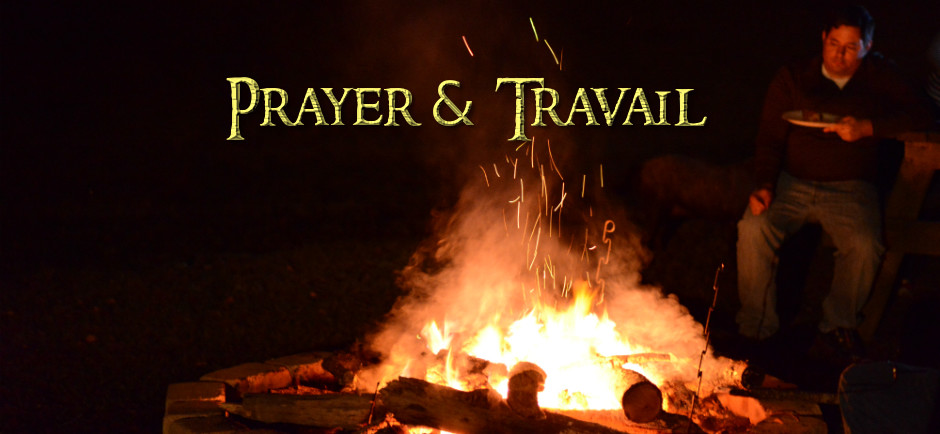 This page is a collection of points to help enhance our prayer life.
Prayer Changes Destiny
I learned something new recently.  A few months ago, a friend of ours had a dream that I would visit them, so they could tell me that "Prayer Changes Destiny."  I looked up some scripture, of course, and this is what I found:
•  2 Chronicles 7:14.  If my people, which are called by my name, shall humble themselves, and pray, and seek my face, and turn from their wicked ways; then will I hear from heaven, and will forgive their sin, and will heal their land.
•  1 Chronicles 4:9-10.  Jabez was more honorable than his brothers. His mother had named him Jabez, saying, "I gave birth to him in pain." Jabez cried out to the God of Israel, "Oh, that you would bless me and enlarge my territory! Let your hand be with me, and keep me from harm so that I will be free from pain." And God granted his request.
Our country has entered into a new season.  Many Christians have been going through a transition time.  A lot of us need a change in destiny.  Prayer is our path.  I'll be praying to change our destiny as well.
Some Principles of Prayer
Be Reverent
•  Hebrews 5:7.  In the days of his flesh, Jesus offered up prayers and supplications, with loud cries and tears, to him who was able to save him from death, and he was heard because of his reverence.
We can pray in all circumstances (1 Thessalonians 5:16-18; Philippians 4:6).  But whether we kneel or stand or walk, we should present ourselves in holy reverence.  For example, when I petition the God of Heaven, I want to be presentable.  I make sure my teeth are brushed and my clothes are straight.  I may kneel down (comfortably), bow my head and clasp my hands, and I sometimes use a prayer shawl.  But when I go boldly before the throne (Hebrews 4:15) and call down the presence of Jesus (Matthew 18:20), I want to do so in a manner that pleases Him (Ephesians 5:10).
A reverent attitude includes obedience, repentance, forgiveness and humility.
•  John 14:15.  If you love me, you will keep my commandments.  See also Proverbs 15:8 (The LORD detests the sacrifice of the wicked, but the prayer of the upright pleases him).  Proverbs 28:9 (If anyone turns a deaf ear to my instruction, even their prayers are detestable).
•  David's prayer of repentance.  Psalm 51.  For I know my transgressions, and my sin is ever before me. Against you, you only, have I sinned and done what is evil in your sight, so that you may be justified in your words and blameless in your judgment. …. Create in me a clean heart, O God, and renew a right spirit within me. Cast me not away from your presence, and take not your Holy Spirit from me. Restore to me the joy of your salvation, and uphold me with a willing spirit. ….
•  Matthew 6:14-15. For if you forgive other people when they sin against you, your heavenly Father will also forgive you. But if you do not forgive others their sins, your Father will not forgive your sins.
•  Luke 18:9-14.  To some who were confident of their own righteousness and looked down on everyone else, Jesus told this parable: "Two men went up to the temple to pray, one a Pharisee and the other a tax collector. The Pharisee stood by himself and prayed: 'God, I thank you that I am not like other people—robbers, evildoers, adulterers—or even like this tax collector. I fast twice a week and give a tenth of all I get.' "But the tax collector stood at a distance. He would not even look up to heaven, but beat his breast and said, 'God, have mercy on me, a sinner.' "I tell you that this man, rather than the other, went home justified before God. For all those who exalt themselves will be humbled, and those who humble themselves will be exalted."
•  2 Chronicles 7:14.  If my people, which are called by my name, shall humble themselves, and pray, and seek my face, and turn from their wicked ways; then will I hear from heaven, and will forgive their sin, and will heal their land.
Protocols and the Lord's Prayer
Jesus sets out some protocols to follow in Matthew 6:5-15, including the Lord's Prayer.
•  Matthew 6:5-6. And when you pray, do not be like the hypocrites, for they love to pray standing in the synagogues and on the street corners to be seen by others. Truly I tell you, they have received their reward in full. But when you pray, go into your room, close the door and pray to your Father, who is unseen. Then your Father, who sees what is done in secret, will reward you.
•  Matthew 6:7. And when you pray, do not keep on babbling like pagans, for they think they will be heard because of their many words.  Do not be like them, for your Father knows what you need before you ask him.  [Avoid "vain repetitions."  Talk to God.]
We can also use the Lord 's Prayer for topics to pray about, personalizing it for our specific circumstances – for example, starting out with Praise & Worship, as a great way to approach God.
•  The Lord's Prayer. Matthew 6:9-13.  This, then, is how you should pray:
Our Father in heaven, hallowed be your name,
Your kingdom come, your will be done, on earth as it is in heaven.
Give us today our daily bread.
And forgive us our debts, as we also have forgiven our debtors.
And lead us not into temptation,
But deliver us from the evil one.
Pray God's Will
Praying God's will seems to be what most of us miss.  We should focus on how we serve His Kingdom, and how to do his will – just as Jesus does in the Lord's Prayer.  If we abide in Him, then His focus becomes our focus, and we can expect answers to prayers.
•  James 4:3. You ask and do not receive, because you ask wrongly, to spend it on your passions.
•  John 15:7. If you abide in me, and my words abide in you, ask whatever you wish, and it will be done for you.
This teaching applies to intercession.  We often pray blessings for our family, our city and our nation.  But we need to pray God's will that hearts turn to Him and that people make Jesus their Lord.
Please note the Bible also teaches us to pray about everything.
•  See, e.g., Philippians 4:6.  do not be anxious about anything, but in everything by prayer and supplication with thanksgiving let your requests be made known to God.
Bless Others First & Intercede
There's a Kingdom principle of sowing and reaping that I think applies to prayer.  Quite simply, we reap what we sow.  If you've ever planted a seed, you know that sowing comes before reaping.  Therefore, we should pray blessings on others first.
•  Galatians 6:7-9. Do not be deceived: God cannot be mocked. A man reaps what he sows. Whoever sows to please their flesh, from the flesh will reap destruction; whoever sows to please the Spirit, from the Spirit will reap eternal life. Let us not become weary in doing good, for at the proper time we will reap a harvest if we do not give up.
•  Acts 20:35. remembering the words the Lord Jesus himself said: "It is more blessed to give than to receive."
•  Proverbs 3:9-10. Honor the Lord with your wealth, with the firstfruits of all your crops; then your barns will be filled to overflowing, and your vats will brim over with new wine.
•  Luke 6:28. bless those who curse you, pray for those who mistreat you.
•  Matthew 6:33. But seek first his kingdom and his righteousness, and all these things will be given to you as well.
More formally, we are called to intercede for others, including our leaders and our nation.
•  Galations 6:2. Bear one another's burdens, and so fulfill the law of Christ.
•  Ezekiel 22:30. And I sought for a man among them who should build up the wall and stand in the breach before me for the land, that I should not destroy it, but I found none.
•  1 Timothy 2:1-2. First of all, then, I urge that supplications, prayers, intercessions, and thanksgivings be made for all people, for kings and all who are in high positions, that we may lead a peaceful and quiet life, godly and dignified in every way.
•  Daniel is credited for praying Israel back into existence.  His prayer of intercession is recorded in Daniel 9.  Likewise, Moses interceded for the people, saving them from destruction.  See, e.g., Numbers 14; Numbers 21; Deuteronomy 9.
•  See also James 5:14-20 (Is anyone among you sick? Let him call for the elders of the church, and let them pray over him, anointing him with oil in the name of the Lord.); 1 John 5:16 (If anyone sees his brother committing a sin not leading to death, he shall ask, and God will give him life—to those who commit sins that do not lead to death. There is sin that leads to death; I do not say that one should pray for that.)
Jesus himself intercede for us, and so does the Holy Spirit when we speak in tongues.
•  Romans 8:34. Christ Jesus is the one who died—more than that, who was raised—who is at the right hand of God, who indeed is interceding for us.  1 Timothy 2:5-6. For there is one God, and there is one mediator between God and men, the man Christ Jesus, who gave himself as a ransom for all, which is the testimony given at the proper time.
•  Romans 8:26-27. Likewise the Spirit helps us in our weakness. For we do not know what to pray for as we ought, but the Spirit himself intercedes for us with groanings too deep for words. And he who searches hearts knows what is the mind of the Spirit, because the Spirit intercedes for the saints according to the will of God.
Be Persistent
Jesus also teaches us to be persistent in prayer.
•  Luke 11:8.  I tell you, even though he will not get up and give you the bread because of friendship, yet because of your shameless audacity he will surely get up and give you as much as you need.
•  Parable of the Persistent Widow.  Luke 18:1-8. Then Jesus told his disciples a parable to show them that they should always pray and not give up. He said: "In a certain town there was a judge who neither feared God nor cared what people thought. And there was a widow in that town who kept coming to him with the plea, 'Grant me justice against my adversary.' "For some time he refused. But finally he said to himself, 'Even though I don't fear God or care what people think, yet because this widow keeps bothering me, I will see that she gets justice, so that she won't eventually come and attack me!'" And the Lord said, "Listen to what the unjust judge says. And will not God bring about justice for his chosen ones, who cry out to him day and night? Will he keep putting them off? I tell you, he will see that they get justice, and quickly. However, when the Son of Man comes, will he find faith on the earth?"
•  1 Thessalonians 5:17.  Pray without ceasing.
Note: John Paul Jackson has a teaching on praying for Justice, based on the Parable of the Persistent Widow.  In summary, we can ask God for a settlement for all the wrong done to us and in our family line up to four generations.  But we have to repent for our own sins, and pray for it consistently.  I'm still trying it out.
Join Friends & Family
There's also a Kingdom principle of unity that we can use, in that two or more gathered together for one purpose are far more powerful in the spirit realm.  So join friends and family in prayer, for an abundance of anointing.
•  Matthew 18:20. For where two or three are gathered in my name, there am I among them.
•  Ecclesiastes 4:12.  And though a man might prevail against one who is alone, two will withstand him—a threefold cord is not quickly broken.
•  Psalm 133.  Behold, how good and pleasant it is when brothers dwell in unity!  It is like the precious oil on the head, running down on the beard, on the beard of Aaron, running down on the collar of his robes!  It is like the dew of Hermon, which falls on the mountains of Zion!  For there the Lord has commanded the blessing, life forevermore.
•  Acts 2:44.  And all who believed were together and had all things in common.
•  Tower of Babel. Genesis 11:1-9.  And the Lord came down to see the city and the tower, which the children of man had built. And the Lord said, "Behold, they are one people, and they have all one language, and this is only the beginning of what they will do. And nothing that they propose to do will now be impossible for them. Come, let us go down and there confuse their language, so that they may not understand one another's speech."
Faith
There's much to be said about faith in prayer.  In fact, the point of this website is to provide tools to build faith by drawing near to God.
•  James 5:15.  And the prayer offered in faith will make the sick person well; the Lord will raise them up. If they have sinned, they will be forgiven.
•  Matthew 17:14-21.  Then the disciples came to Jesus in private and asked, "Why couldn't we drive it out?" He replied, "Because you have so little faith. Truly I tell you, if you have faith as small as a mustard seed, you can say to this mountain, 'Move from here to there,' and it will move. Nothing will be impossible for you."
Early Morning
There's something special about the early morning.  It's a good time to pray.  In the past, I had a series of dreams about getting up early to pray, before my family arises.  And then if I didn't get up early, I had dreams about missing a class in college, until I got up and prayed.
•  Proverbs 8:17. I love those who love me, and those who seek me early will find me.
•  Psalm 5:3. In the morning, Lord, you hear my voice; in the morning I lay my requests before you and wait expectantly.
Some prophets sought God three times a day.
•  Psalms 55:17. Evening, and morning, and at noon, will I pray, and cry aloud; and he shall hear my voice.
•  Daniel 6:10.  … He got down on his knees three times a day and prayed and gave thanks before his God, as he had done previously.
Travail Gives Birth
In my studies about prayer, I've discovered a principle:  Travail in Prayer can give birth to something new.
"Travail" means the pain, anguish and effort of giving birth to a child.  In the Bible, "travail" is also used as a metaphor for the pain, anguish and effort of giving birth to something – or bringing something about.
For example, Jesus describes His work on the cross as travail.
•  Isaiah 53:11.  He shall see of the travail of his soul, and shall be satisfied: by his knowledge shall my righteous servant justify many; for he shall bear their iniquities.
•  John 16:19-21.  Now Jesus knew that they were desirous to ask him, and said unto them, Do ye enquire among yourselves of that I said, A little while, and ye shall not see me: and again, a little while, and ye shall see me? Verily, verily, I say unto you, That ye shall weep and lament, but the world shall rejoice: and ye shall be sorrowful, but your sorrow shall be turned into joy. A woman when she is in travail hath sorrow, because her hour is come: but as soon as she is delivered of the child, she remembereth no more the anguish, for joy that a man is born into the world.
Here are more examples:
•  Micah 5:3. Therefore will he give them up, until the time that she which travaileth hath brought forth: then the remnant of his brethren shall return unto the children of Israel.
•  Romans 8:22-23.  For we know that the whole creation groaneth and travaileth in pain together until now. And not only they, but ourselves also, which have the firstfruits of the Spirit, even we ourselves groan within ourselves, waiting for the adoption, to wit, the redemption of our body.
•  See also Psalm 48:1-6; Isaiah 13:1-8.
 Paul took this concept further and recognized travail as a feature of prayer, giving birth to something new.
•  Galatians 4:19.  My little children, of whom I travail in birth again until Christ be formed in you….
•  See also Isaiah 66:8. Who hath heard such a thing? who hath seen such things? Shall the earth be made to bring forth in one day? or shall a nation be born at once? for as soon as Zion travailed, she brought forth her children.
Paul also talked about laboring fervently or wrestling in prayer.
•  Colossians 4:12-13. Epaphras, who is one of you, a servant of Christ, saluteth you, always labouring fervently for you in prayers, that ye may stand perfect and complete in all the will of God. For I bear him record, that he hath a great zeal for you, and them that are in Laodicea, and them in Hierapolis.
•  Ephesians 6:11-12. Put on the whole armour of God, that ye may be able to stand against the wiles of the devil.  For we wrestle not against flesh and blood, but against principalities, against powers, against the rulers of the darkness of this world, against spiritual wickedness in high places.
We also have Jacob's example of wrestling with God and not letting go until he was blessed.
•  Genesis 32:22-32. And a man wrestled with him until the breaking of the day. … Jacob said, "I will not let you go unless you bless me." … Then he said, "Your name shall no longer be called Jacob, but Israel, for you have striven with God and with men and have prevailed."
Likewise, Samuel's mother Hannah travailed in prayer to give birth, by pouring out her soul before God. 1 Samuel 1:2-20; see also Genesis 25:21-26 (Isaac prayed to the Lord for his wife, because she was barren.  And the Lord granted his prayer, and Rebekah his wife conceived.) 
An example model for Travail is given in Daniel 9
When Daniel perceived it was time for a promise of God to be fulfilled, he entered into intense prayer to deliver Israel from Babylon.  Daniel sought the Lord by prayer and pleas for mercy with fasting and sackcloth and ashes.
•  Daniel confessed the sins of the people, acknowledged God's righteousness, described their plight and confessed it was caused by rebellion.
•  Daniel acknowledged God's mercy and forgiveness, asked for His wrath to turn away
•  Daniel asked God to pay attention and act now without delay.
•  Daniel gave the reason, as not because of their righteousness, but because of God's mercy and because God's people are called by His name.
•  Daniel kept praying until the angel Gabriel appeared with an answer.
Similarly, Jesus taught to be persistent in prayer, in the Parables of the Persistent Friend (Luke 11:5-11) and the Persistent Widow (Luke 18:1-8).
In conclusion, to give birth to something new, it may be necessary to pray at a deeper and more intense level, grasping hold of a promise of God until that promise is brought forth.  Daniel 9 provides an example methodology.
Spirit Baptism & Tongues
Baptism in the Spirit is very real.  Speaking in Tongues is the Holy Spirit speaking through you in another language that you do not know.  Tongues is a personal prayer language, and a manifestation of God that is a sign for unbelievers.  1 Corinthians 14:22.  I received Spirit Baptism and the gift of tongues over 20 years ago.  My mother had it before me.  I warn anyone who wants to criticize it not to blaspheme the Holy Spirit.  Mark 3:29.  No matter what nonsense is taught in schools, God is not theoretical.  He is real, and we can experience Him.
Jesus promised to send the Holy Spirit to help us and live in us, after he ascended back to Heaven.  John 14:15-17; John 16:7; see also Matthew 3:11-12.  Baptism in the Spirit and the gift of tongues was given at Pentecost.  Acts 2.  Spirit Baptism continued in the early church and was available with water baptism.  Acts 2:38; Acts 10:44-48; Acts 19:5-6.  And Spirit Baptism is widely available to us today.
The Spirit distributes spiritual gifts as he wills, and they are not all the same.  1 Corinthians 12.    However, regularly speaking in tongues builds up our spirit, and Paul testified he did it more than the whole church in Corinth.  1 Corinthians 14:1-19.  Building up our spirit is the point of this website, and thus speaking in tongues should be an integral part of our daily prayer life.  The Spirit also intercedes for us through speaking in tongues.
•  Romans 8:26-27. Likewise the Spirit helps us in our weakness. For we do not know what to pray for as we ought, but the Spirit himself intercedes for us with groanings too deep for words. And he who searches hearts knows what is the mind of the Spirit, because the Spirit intercedes for the saints according to the will of God.
My understanding of how to receive the Baptism of the Holy Spirit is that the gift is given to help us in prayer and worship, and that it is given in worship.  Ask God for it in prayer; ask Him to help express yourself in ways that are too deep for words; worship Him; and continue doing so.   Read the promises about Spirit Baptism and Tongues, if that helps.  Of course, you have to make Jesus Lord and mean it.
In my own experience, Spirit Baptism was imparted to me by a prophetess.  She started by explaining to me what it was.  And then she asked me to start praising God by saying Hallelujah over and over again.  As I did, she touched my forehead, and I received the Holy Spirit and began speaking in tongues.  Acts 19:6.  To this day, it is always on the tip of my tongue.  It is very real.
My mother received the gift at home, in private.  She asked God for it, and worshipped Him until it happened.  I've heard of others receiving Spirit Baptism at a church service; and sometimes at a service specifically for this purpose.
Declarative Prayer
Since God rewards prayers made in faith, there is a technique to declare things in prayer – even declaring things that are not as though they are.  Romans 4:17.  Rather than begging God to do something, we can command that something be done or declare in faith that it will be done – provided it is within His will.  (Please don't do this recklessly.  Some people embarrass themselves by declaring things falsely.  Use good judgment and integrity, including humility about our understanding of God's will and justice system.)
Similarly, we can declare Psalms or other blessings in the Bible, and personalize the prayers to our own circumstances.
This technique is applied to healing as well, commanding healing in the name of Jesus.  James 5:15 ("the prayer of faith will save the one who is sick").  Recognizing that Jesus already paid the price for us to be free, if we abide in Him, we can enforce the authority we have in his name.  See, e.g., Isaiah 53:5 ("with his stripes we are healed"); John 15:7 ("If you abide in me, and my words abide in you, ask whatever you wish, and it will be done for you").  Spirit filled believers have dominion in Jesus.  Galatians 2:20 ("It is no longer I who live, but Christ who lives in me").  Accordingly, we lay hands on the sick (Mark 16:18), and command or declare them healed in the name of Jesus (Luke 4:18).   This was the secret of John G. Lake, the famous faith healer of the early 1900's.  See John G. Lake Ministries at http://www.jglm.org/.  (Please note that there can be an issue of authority here, such that we can command to the extent we have authority in Christ.  So don't lose heart if things don't always work.  Continue seeking the Lord, and keep trying.)
Further, John Paul Jackson suggests praying declarations over unsaved relatives.  Neville Johnson teaches that words coupled with emotions are creative.
Additional Tips
These are just a few things I've come across over the years, which may be helpful to consider.
Our Authority is on Earth – Some people try to use prayer to attack demonic principalities in the heavens, and open themselves up to be attacked in return.  This is not the model of prayer in the Bible, as discussed on this page.  See, e.g., 2 Chronicles 7:14, above.  (In law, we call this "opening the door," such as when a defendant in a trial claims to be a good person, and then all their bad deeds  become admissible, even those unrelated to the case.)  I've heard stories about this before.  But, if you'd like to see all the scriptural support, I highly recommend John Paul Jackson's Needless Casualties of War, also available in paperback.
Pray for Justice in Our Lives – Another principle I've heard a few times, John Paul Jackson has a teaching about how to receive God's justice by praying for a settlement for all the wrongs we have suffered in our lives, even going back four generations in our family line.  I'm still trying it out.  See the Parable of the Persistent Widow, Luke 18:1-8.
The Church is to be a House of Prayer – When Jesus cleansed the Temple of money-changers and merchanges, he said, "My house shall be called a house of prayer."  Matthew 21:12-13.  This was the model for the original gathering of believers in Acts 1-2 and for the church in Antioch that sent out Paul as a missionary (Acts 11:19-30 and 13:1-3).  A lot of churches miss out on that focus today.  But there is great opportunity to form home churches that focus on prayer needs.
Pray the Blood of Jesus – At some point I got into the habbit of praying the blood of Jesus over myself, my family, my home, etc.  There is a great deal of scipture about the power of the blood and being washed in it.  See, e.g., Hebrews 9:11-22; 1 John 1:7-9; Revelation 1:5.  So I try to use it, not just for forgiveness and purification, but also for power and protection.  And I've heard at least one teaching about praying both the blood and the resurrection power of Jesus.
Speak "Shalom" or Peace on a Place – One time, Jesus sent out his discples to preach on their own, and instructed them, "Whatever house you enter, first say, 'Peace be to this house!' And if a son of peace is there, your peace will rest upon him. But if not, it will return to you."  Luke 10:1-12.  The Hebrew for peace is Shalom.  I've heard this is a good technique to remove chaos.  See also Ephesians 6:15 ("as shoes for your feet, put on the readiness given by the gospel of peace").  I've also heard there's something special about the Hebrew language, and to use it when we're able.  Zephaniah 3:9.  I don't have any personal experiences with this concept, but it seemed worthy of mention.
…
Erik
July 2013